December 2013 was the time to get one of the "Bucket" list ticked off with a 16 day exped down the Grand Canyon for several of the team here at CIWW.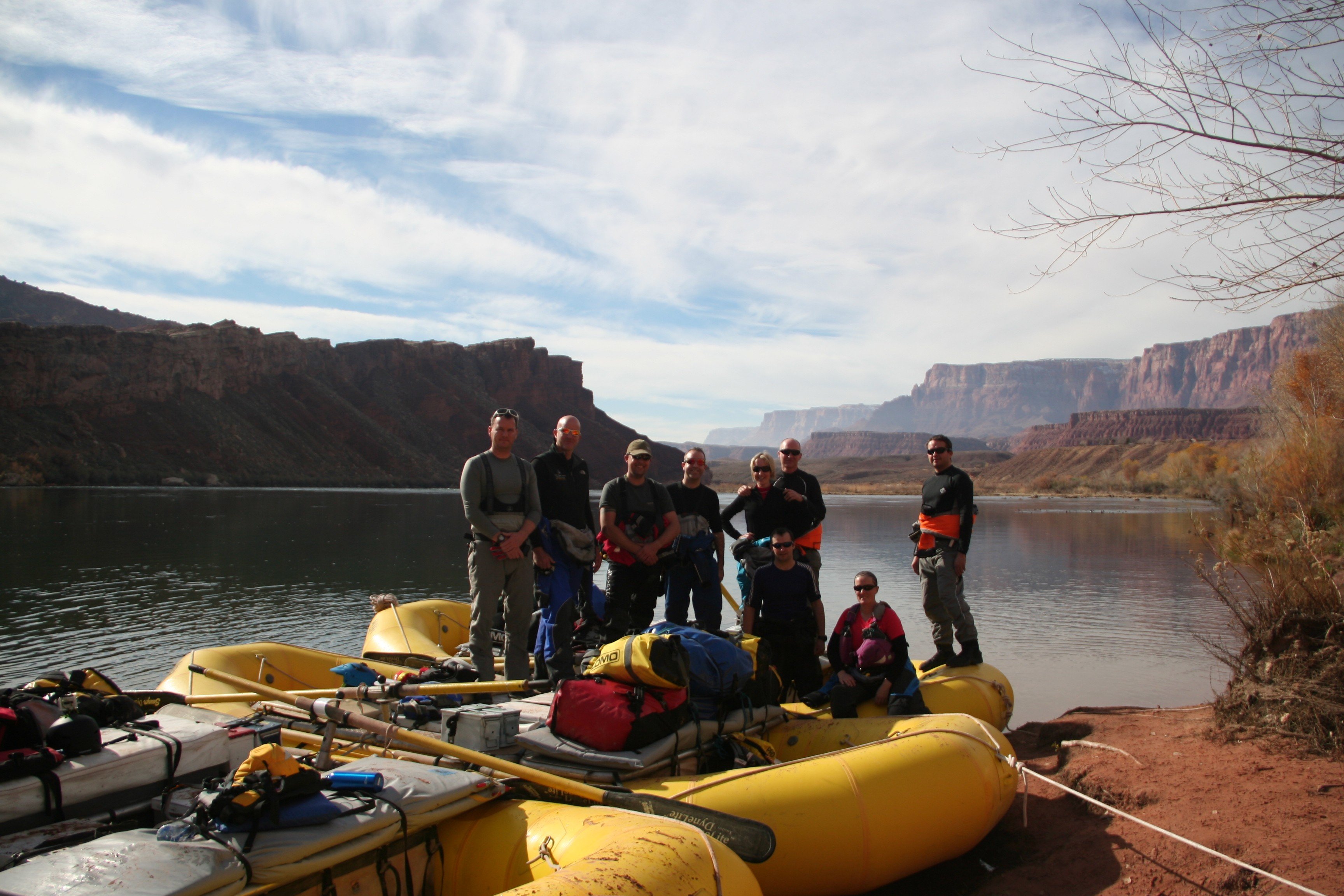 With the lottery system now in place for the chance to do private trip down the canyon the easiest time to get a place was the quieter winter months and thus the team managed to get a slot for December 2013.
The research showed the temperature should range from 0 ish over night to about 15 during the day so the team were looking forward to blue skies and warmish weather. That's where plans ended and weather can change so we found out. Sitting having breakfast on our pick up for the river day the words "Arctic invasion" came up on the screen. This filled us full of joy realising that for the first ten days we would have about -10c over night and sub zero for several days during the day.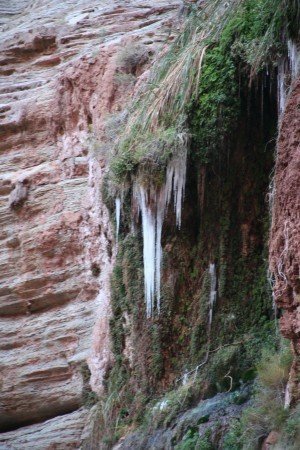 However with good kit and being a desert the dry cold was not too bad even if your shoes and drysuits were frozen solid each morning.
The Americans really know how to camp with the rafts supplied with tables, full cooker and kitchen to cook our daily meals of steak, chicken, stir fry etc as well as fresh cakes cooked in the Dutch oven. (Turned out to be a large cast iron pot much to our relief when seeing it). Bearing in mind that these were 18 foot oar rigs you could pretty much take whatever you wanted as loads of place to strap down to even if they were real heavy to move about.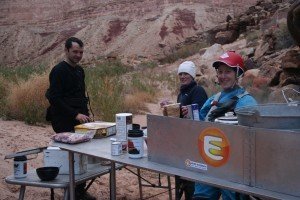 The trip itself covers 226 miles from Lees ferry to Diamond creek 200 miles of which are flowing flat water with 26 miles of small to large volume rapids up to class 4+ or in American terms class 9 (got to do everything bigger over there).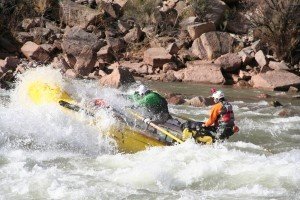 The scenery was amazing with huge walls of rock, random animals (fortunately no snakes, spiders or scorpions one benefit of the cold.) and lots of cacti throughout.
The trip was nice and mellow with plenty to do and sites to see. We bumped into the odd other group one of which was called the "Maniacs" a group of 30 or so raft guides from Main who were there for their end of season trip (about their 10th year in a row). These folks were definitely in the party spirit with lots of beer and spirits as well as some of the group river boarding the largest rapids even with the cold weather.
The trip ran really smooth with only one flip on Horn creek rapid which we managed to sort out quickly in one of the massive eddies a the bottom of the rapid with several other close calls.
It was a shame to get to the end of the epic trip but we were all looking forward to a long shower and a night out in Vegas (which ended up being another story altogether)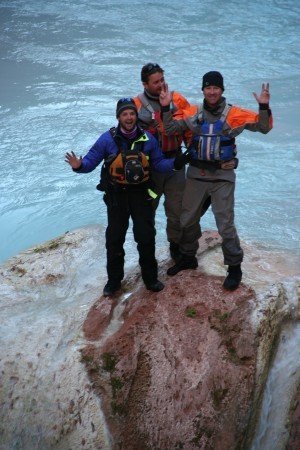 All in all great fun. If you can paddle volume grade 4 competently and understand rafting then this could be the trip for you. As a rough guide a 16 day trip with food provided and all the kit will cost roughly £1000 per person from the outfitters. What you spend on top of that is up to you.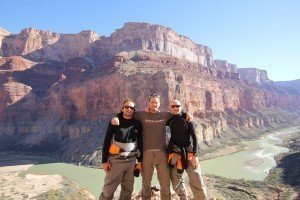 Until the next adventure TSW.