Fill your free time with excitement!
We think weekends were made to be thrilling! If you're searching for your next adrenaline rush, a team building activity with a difference, then look no further, as your quest for the ultimate water sport entertainment in Cardiff is over.
Make your weekend count by invigorating your mind, body and soul with our adrenaline-boosting 'thrills and spills' water activities. Whether you're an old hand at watersports or a complete novice, check out the many exciting activities CIWW can offer the whole family. We must warn you though that this selection of activities comes with a high likelihood of getting seriously soaked!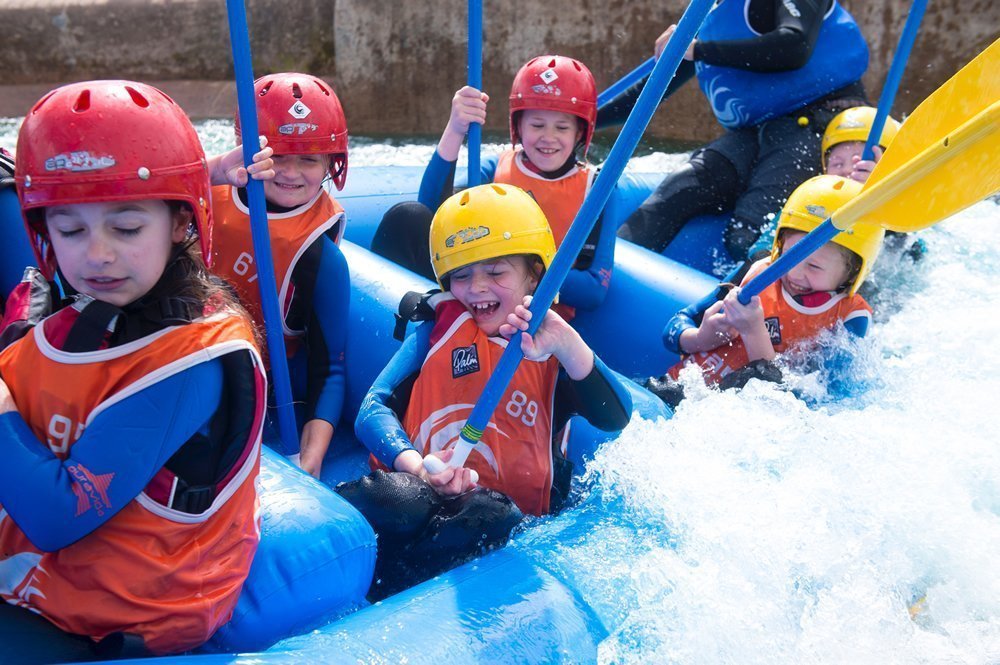 We cater for mini thrill seekers from 6 years old (height restrictions apply) and water sport enthusiasts alike. Schools & Colleges and Stag & Hen Party Groups are also welcome. Why not get a group of six together and take on the rapids with our White Water Rafting or Family Rafting sessions?
If you don't fancy heading outside to catch a wave then try our Indoor Wave activity that uses a Flow Rider® machine to bring the thrill of bodyboarding inside!
Or get out and enjoy the great outdoors with our Gorge Walking challenge. You'll get to take in the beauty of the scenic Neath Valley, explore steep gorges and submerge yourself in plunge pools. 
So what are you waiting for? Take a look at what we have to offer and make the most of your free time!