Well, it's probably about the right time to write up a short round up of 2012 from white water HQ, Cardiff International White Water. www.ciww.com
The year began with confirmation of some major events and projects.
The 2012 Canoe Slalom World Cup was booked and preparations began, at the same time the new Flowrider project was confirmed and we were go, go, go. This in addition to the normal day to day running of the centre.
The World Cup 2012, a full weekend of the world's best competing and training in June. We were also treated to the American and Canadian Canoe team training prior to the event as well as Team GB Canoe followed by our Russian friends post event.
Our very own Paddle Fest exceeded expectation with record numbers and a better vibe with the canoe village close to the action.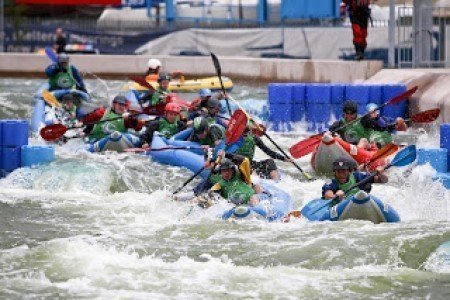 These were not the only events, with the launch of the new Welsh Rivers Guidebook, GB Freestyle, Slalom Premier (first night event) all making their mark.
In 2012 we added Rescue 3 products to our list of courses with several of the team becoming qualified providers. REC first aid training has also been added to the programme and is meeting the need for practical courses for outdoor professionals.
https://www.youtube.com/watch?v=KZPFG0rg7vg
When asking the staff team of their highlights, most agreed that watching our new junior paddler's progress from the flat water to white water and the young white water team start competing and showing they are a force to be reckoned with.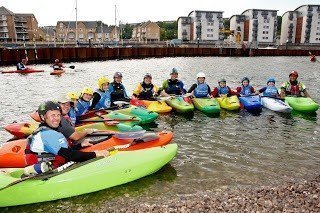 The Welsh elite slalom squad and Seren Dwr club also deserve a mention with so many great results throughout the year following hard training sessions through the winter months
The summer of sport had us watching the café TV's as the GB slalom team who had recently trained at CIWW winning Gold and Silver in the C2.
As winter came around we started our main programme of BCU courses on and offsite. As a centre of excellence we provided a full range of training and assessment courses to clubs and individuals as far away as Ireland and London.
Heading into the New Year our flooded vehicle rescue courses are also available and being booked by Fire and Rescue Teams.
Surfing will be introduced through our very own Flowrider in spring 3013, for a sneak preview… https://www.youtube.com/watch?v=hVQuOWLfpls
We have this year also experienced some very sad times. At the end of the summer we received the news that raft guide guide and coach Paul Hier had passed away suddenly while working in Africa, a huge shock for all of us and he is missed greatly by so many people. Later in the year we learned that Kim Adams lost her fight with cancer. Kim kept the centre looking prestine and worked incredibly hard before any of the public arrived. We all miss them.
As the year ends and we reflect, we feel that we are still meeting the high standards that we set ourselves when we opened in all our activities and courses. We say goodbye to some amazing staff as they move onto new ventures, hello to some new faces and thank you to everyone who has used the centre and support WHITE WATER HQ.
See you in 2013!
Team CIWW