Its that time of year when everything starts to accelerate at CIWW. We are up to near capacity for rafting on most Saturdays with surprise visitors appearing, leaving the ladies swooning. Ben Howard joined us for a days rafting and Indoor Surfing with his mates, he didn't take part due to a hand injury so spent his time distracting the staff.
It was great to see him at the centre and what a nice fella. A few days later Pritch from Dirty Sanchez arrives leaving us all with a sense of OH NO what's going to happen? Pritch joined his mate DJ Neil Navarra for an indoor surf session and loved it.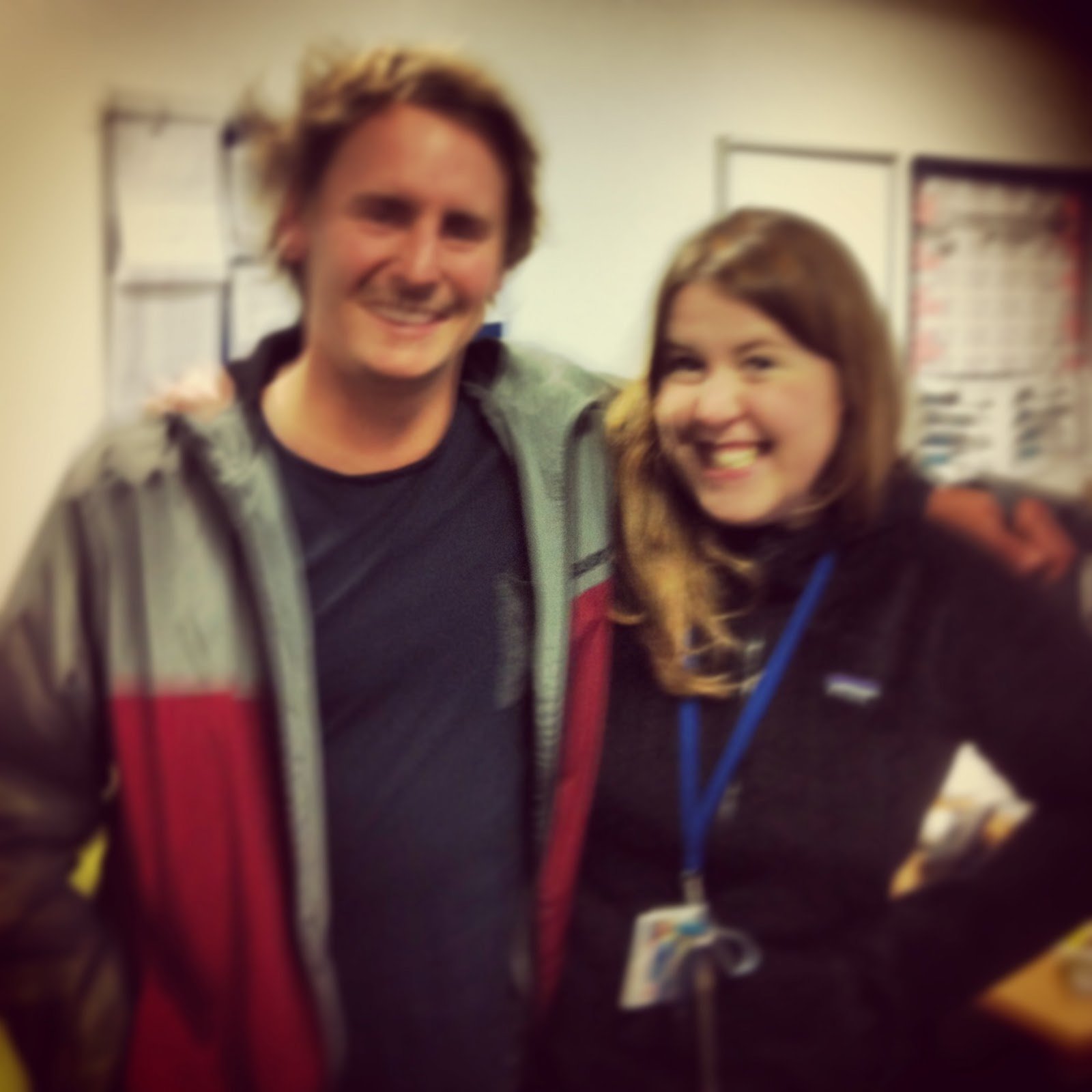 We are lucky to be on the hit list of filming venues, we have confirmed dates from MTV the BBC and S4C all in over the next weeks.
Our own video shorts have finished so take a look and get inspired to join us for the first time or come back and try something new.
http://vimeo.com/user17728943/review/66396061/824d32b559
http://vimeo.com/user17728943/review/66038002/70e89ff00b
http://vimeo.com/user17728943/review/66035946/b605b63489
http://vimeo.com/user17728943/review/66033211/b473fe05ed
http://vimeo.com/user17728943/review/66030682/ba1c09e169
http://vimeo.com/user17728943/review/66027818/e2cc77d860
Its also event season with Gemau Cymru rave event on the 6th of July, however all eyes are focused on the first Canoe Slalom World Cup of the season, back in Cardiff on the 21st – 23rd of June.
http://www.canoecardiff2013.com
The GB slalom team are here soon, for some pre event practice so feel free to wander around if you are passing early in the morning and shake hands with our Olympians, gold and silver.
The rebrand for the Paddle Fest, WHITE WATER Fest seems to be accepted although there are lots of flat-water sessions taking place to come and try our great activity for the first time. Don't forget that this year we have bands, DJ, bar and bar b q late into the evening. We will see you there for a great day of fun and paddling.
We have loads of great offers for the end of school term and the summer holidays, with surf schools and multi activity weeks as well as our indoor surfing and canoeing.
Don't forget that to stay up to date keep an eye on our facebook and twitter or call the team on 02920 829970