Alpine Raft Guide Adventure 2014
01.30 on a Tuesday morning was a really early start but it enabled us to get the early ferry and be in Bourg St Maurice by 19.00.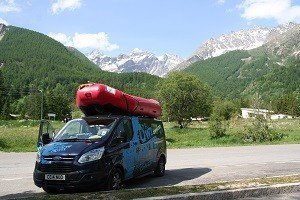 After a top pizza and a good nights rest we realised that the Isere river was not going to run at good levels due to work being done downstream so we hot footed it over to the Briancon area where we knew that the rivers were running.
A nice easy start on the Durance through the Rab to wake us up lead to more fun with multiple runs on the Lower Guzainne, Ubaye Racecourse, and Middle Guile. All of which were on good useable water levels and made all the more fun by having to run rafts as R2's and R3's (2 people and 3 people) as we were short by one person. This lack of weigh certainly made life sporty having to take care not to drop into too many big holes and get a beating.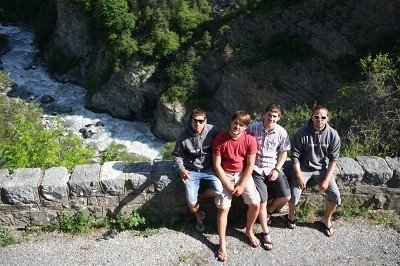 At the end of the week we had a rest(ish) day where in true CIWW style we moved some rocks to create an eddy to make access to the playspot upstream of the L'Argentier slalom site which was deep and retentive enough to pull anything you  could do.
Week 2 was meeting up with Blue Paddles alpine guide course and more rafting fun. Water levels looked like going ballistic due to the 30 plus degree heat but fortunately overnight there were storms most evenings that cooled it all down and kept it sensible.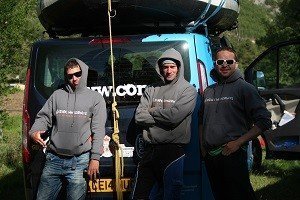 A great week was had with JC getting his level 3 sign off Pod and Jack their TL3 and Gareth another level 1 sign off working towards his level 2.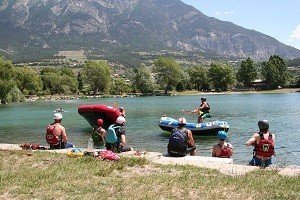 The highlights were definitely good water for all the sections we ran pizza, bbq and some great sunshine.
All that's left is to look out for this winters rain and then next years trip to see what we can get into.
Watch out for the video in the future.