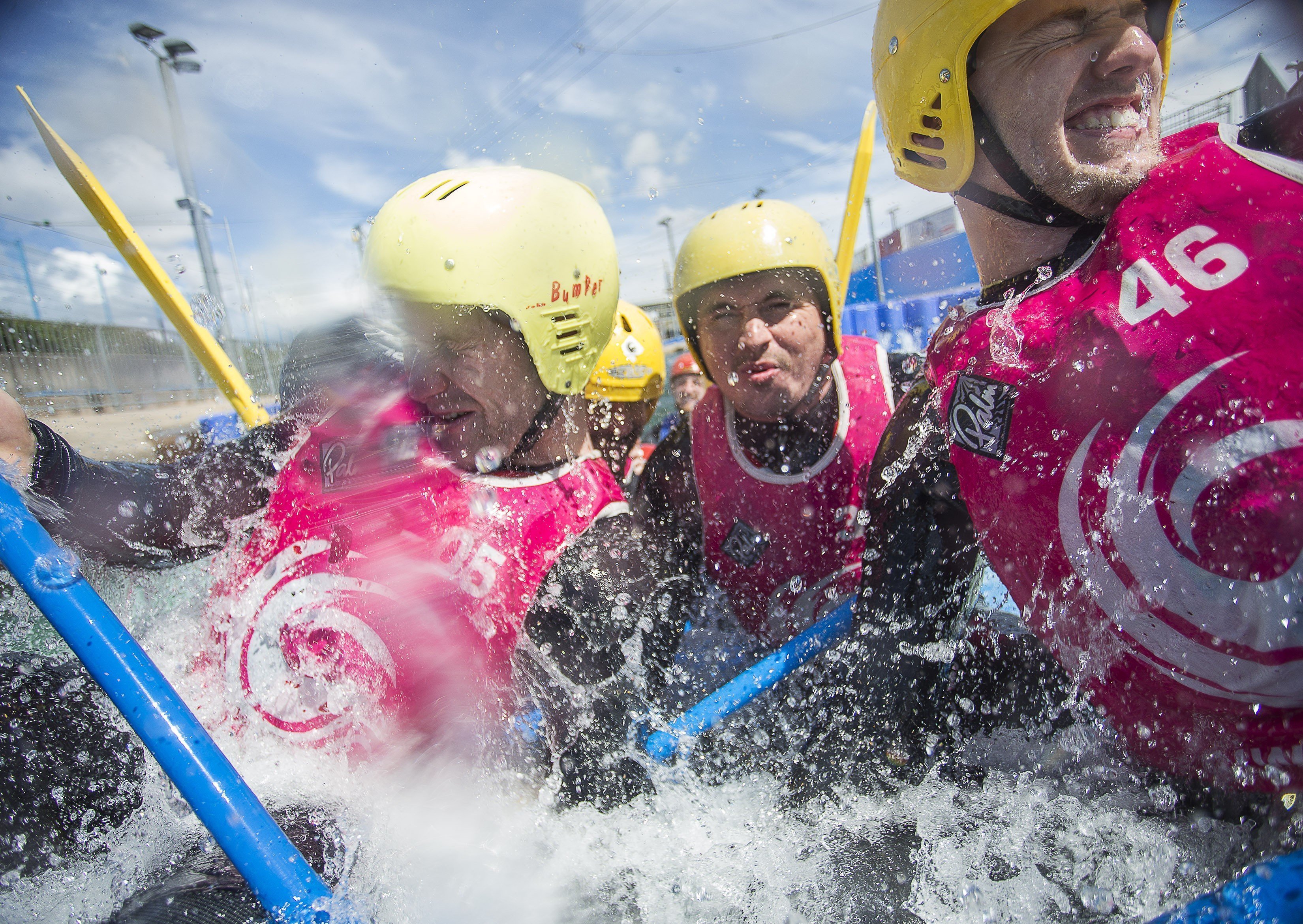 Wednesday 28 September 2016
To mark the DofE's 60th Anniversary in 2016, the awards programme is giving businesses the chance to take on a DofE-inspired challenge. If you've always wanted to go white water rafting, scale some dizzy heights or learn to surf then this is the perfect opportunity to see if you've got what it takes.
Step outside your comfort zone at Cardiff International White Water (CIWW) on 28 September and help raise funds for disadvantaged and vulnerable young people to do their DofE.
How to get involved:

• Recruit your team (six members minimum per team).
• Each team member must register for the DofE Diamond Challenge at DofEDiamondChallenge.org (£20 registration per person includes Challenger Pack and t-shirt).
• Choose one or two following activities (preferential rates only available on Wednesday 28 September for the DofE Diamond Challenge event):
White water rafting: £30 per person (6 in a raft)
Flow Rider body boarding: £15 per person
Flat Water activities (kayaking, canoeing, SUP boarding): £4 per person
Air Trail: £5 per person
Contact CIWW Group Bookings to book and pay for your Diamond Challenge activities for your team (02920 829970 or info@ciww.com). Invoicing available.
On the day:
10.00-11.30 – Activity 1
11.45-13.15 – Activity 2
13.30 – Lunch – pre-order your lunch at the CIWW café
14.15 – VIP visit and presentations
Prizes will be awarded to the team which has raised the most money by 28 September. Diamond Challenge Pins will be awarded to all Challengers who complete their chosen activity and who have raised £60 by 28 September.
For more information, call 01874 623086 or email wales@DofE.org.