Ride the rapids 'en famille' with CIWW's two-hour family rafting experience in the purpose built white water course. One of only two Olympic standard on-demand white water courses in the UK, Cardiff International White Water is a premier location to experience the thrills and spills of the course, at a family-friendly speed. Family rafting sessions take place at a lower water level than the full white water experience, so that younger member of the family can have fun at a more child-friendly pace.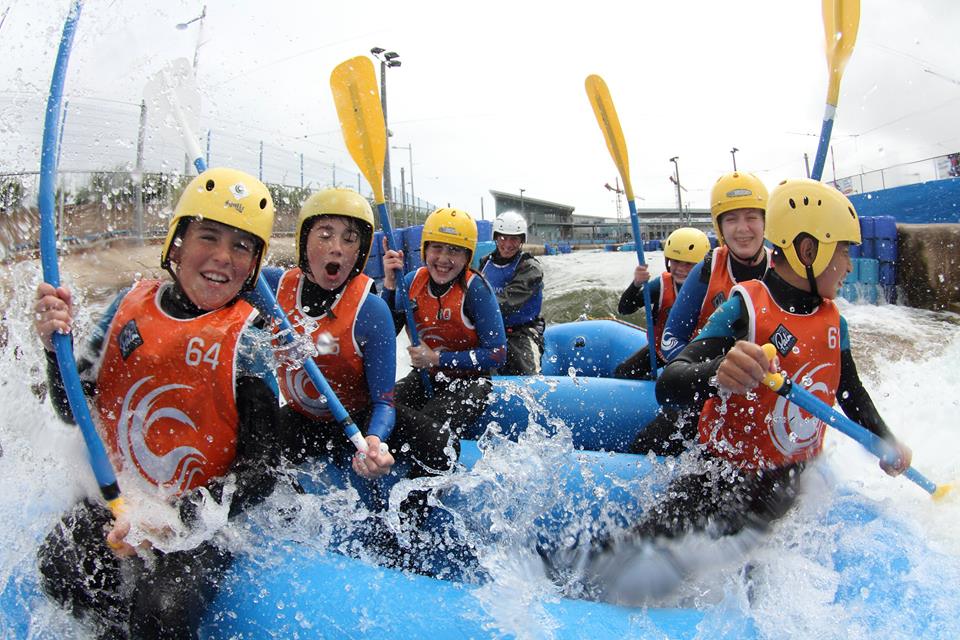 So grab your parents, grandparents, aunties, uncles, cousins and friends and fill a family raft of six, for an adventure you'll talk about for years to come!
Suitable from age 6.
Never better than on a calm, warm summer's day, stand up paddleboarding or 'SUP' as it's better known is a great family activity for those looking to learn a new skill and get out on the open water. Let the kids have fun whilst getting some exercise they won't even realise they are doing, and watch their confidence grow as they progress from kneeling to standing. SUP is also a great base to build upon children's paddle skills, and will set them in good stead for most paddle sports.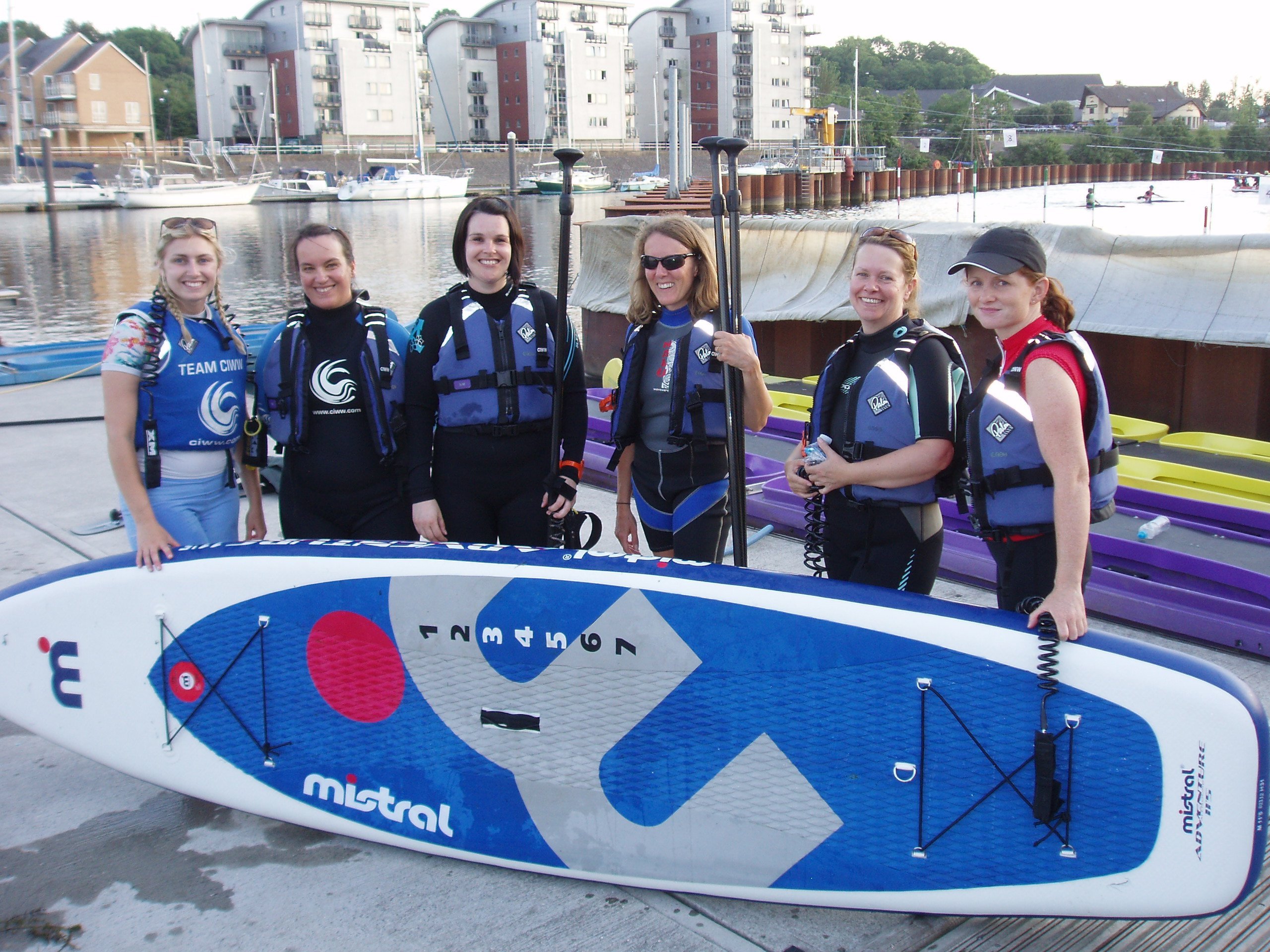 If you think your kids should be introduced to SUP before you all head out together, then CIWW offer the introductory SUP Kids course throughout the summer holidays – covering technique and water safety to help them gain confidence and get to grips with the basics.
Suitable from age 8.
3. National Museum Of Wales, St Fagans
Explore Wales from Celtic times to present day at St Fagans National Museum of History. Since 1948, over 50 original buildings from different historical periods have been re-erected at the Museum. Traditional crafts and activities bring St Fagans alive in workshops where craftsmen still demonstrate their traditional skills.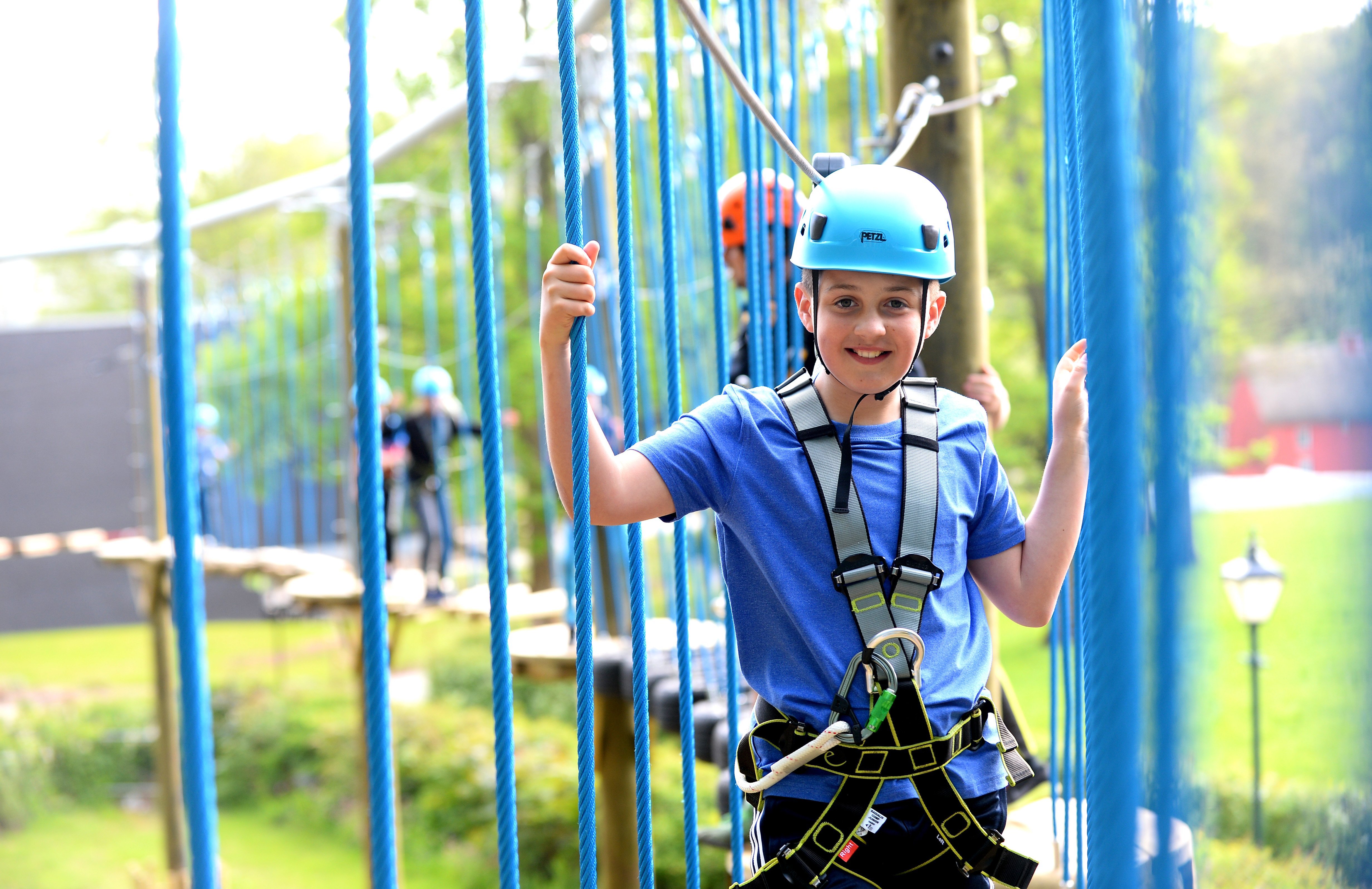 Little ones can explore Yr Iard, a brand new play area designed by artist Nils Norman, and inspired by the Museum's historic buildings. Brave visitors can choose to tackle CoedLan, an exciting new high ropes course perched in the beech trees at the Museum. Climb, swing, balance and wobble your way through the trees, and see the sights of St Fagans from above, before zipping back down to earth.
Suitable for all ages. Coed Lan has a minimum height requirement of 110 cm.
If all of the above is just too tame for your troops, then get ready to jump off ledges, clamber behind waterfalls and plunge into deep pools during a gorge walking adventure through the scenic Neath Valley. Run from CIWW in Cardiff Bay, you can choose to get a minibus ride down from centre or make your own way to the Neath Valley meeting point – approximately 40 minutes drive from the centre.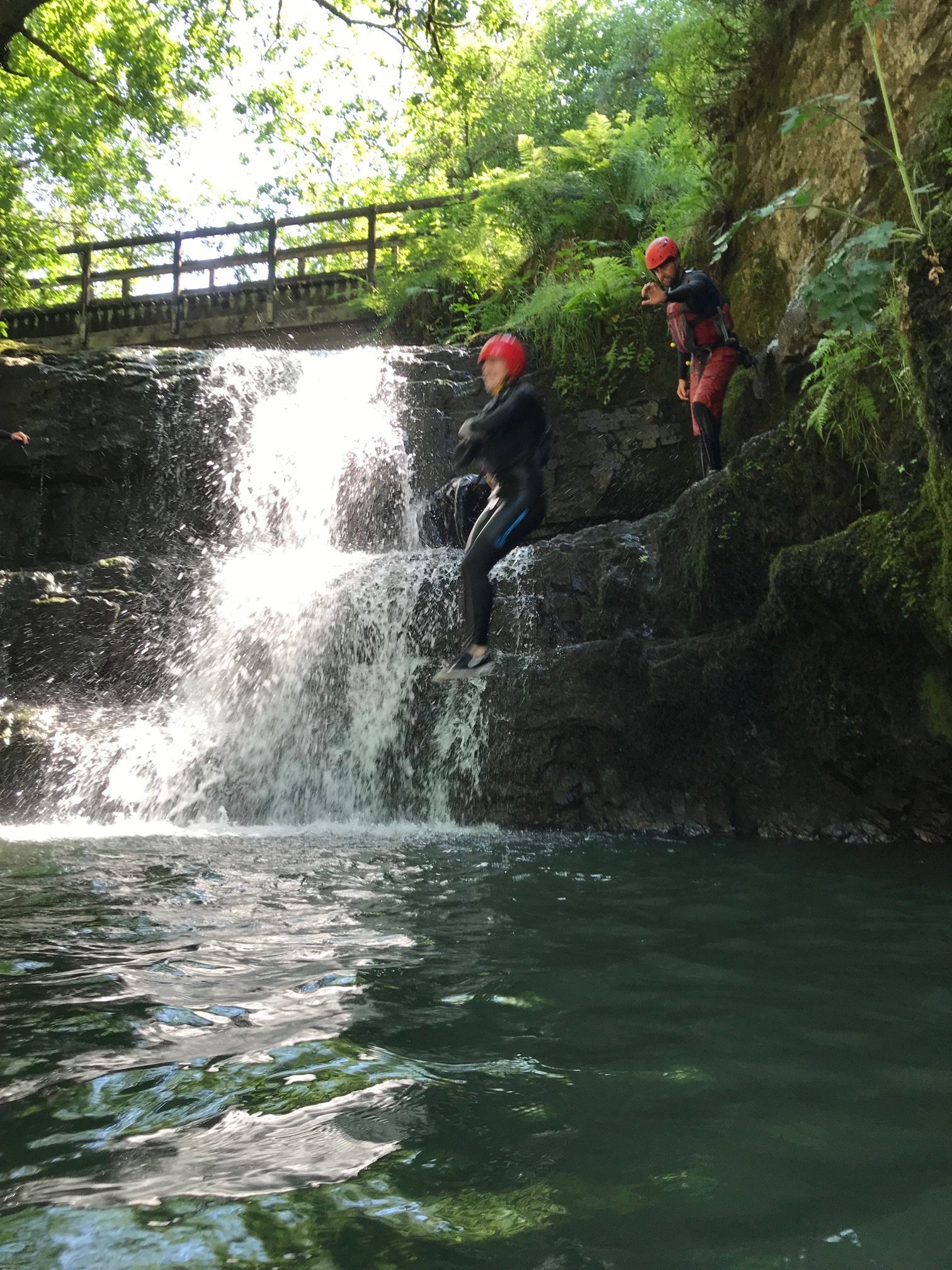 All kit is included in the price of the activity, and you will be given everything to help you stay safe, including a wetsuit, helmet and buoyancy aid. The route has been chosen by our experienced instructors and the activities are completed in a safe and controlled environment.
Suitable from age 8.
If you've always fancied taking to the waves, then head to the beach and learn to surf with Porthcawl Surf School. Open all year round (except Christmas Day!) they cater for all levels of experience, from beginners to those looking to fine tune their techniques. Choose from one of the scheduled lessons in advance or request a private family lesson in advance.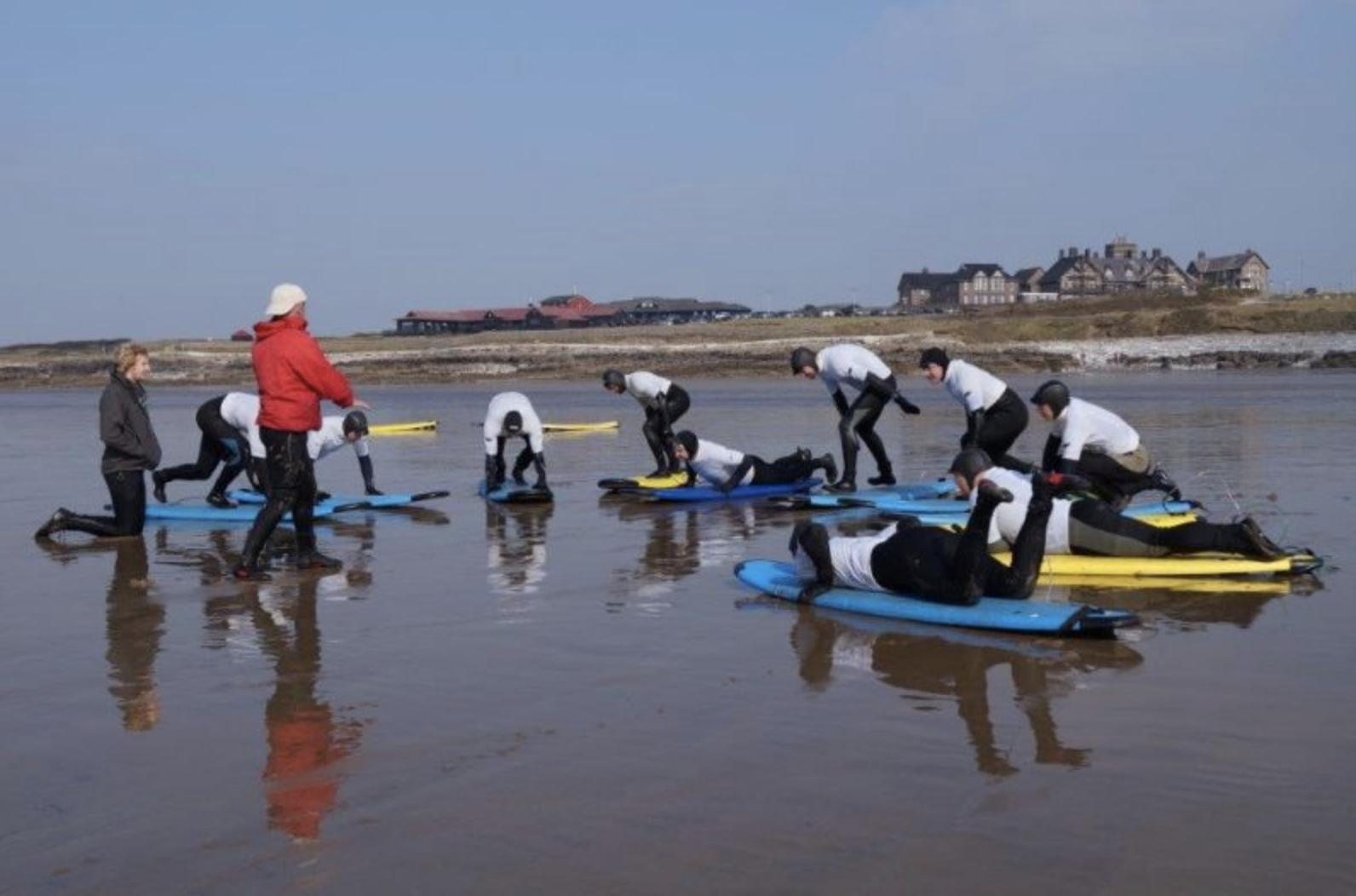 The kids minimax lessons go as far as to offer some insight into every aspect of surfing including sea safety, ocean pollution, balance and fitness.
And if you'd rather just mess about and have some fun in the surf, then you can rent boards for all the family.
Suitable from age 7.
So, what are you waiting for? Get planning your next family adventure day now and fill the summer holidays with bucket loads of memories!