As the school holidays draw to a close, we reflect on the fun we've had throughout the summer and the many of you who enjoyed all we have on offer for a whole host of different occasions.
We are delighted with the unbiased feedback we continually receive on TripAdvisor and we invite you to have a quick read of the reviews of people who have enjoyed every single one of our activities – from Indoor Wave to Air Trail, Stand Up Paddleboarding and of course, White Water Rafting and Family Rafting.
The fantastic experience has by many is testimony to the fun, yet professional attitude of our coaches – who always go above and beyond to make sure you have the best time – whatever your age, level of experience and swimming ability. All equipment is provided for all our activities, and we undertake safety briefings before every activity gets underway.
If we haven't met you yet, we hope to see you soon!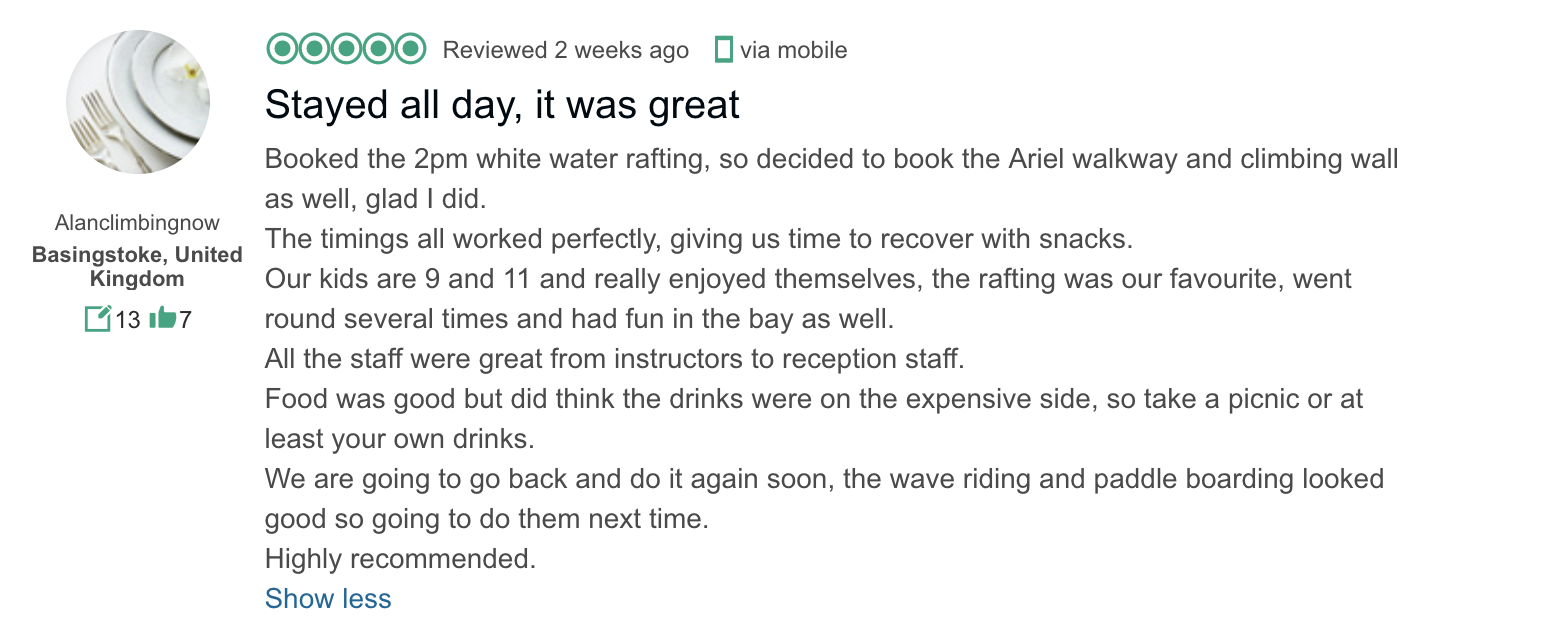 If you have been inspired to try something new or have a fun filled family activity day out, then please call 029 2082 9970 to book any of our activities or team building sessions.