Whatever you're searching for this summer, stand up paddleboarding is guaranteed to offer you a little bit of fun, fitness, an added confidence boost and a chance to truly embrace the great outdoors.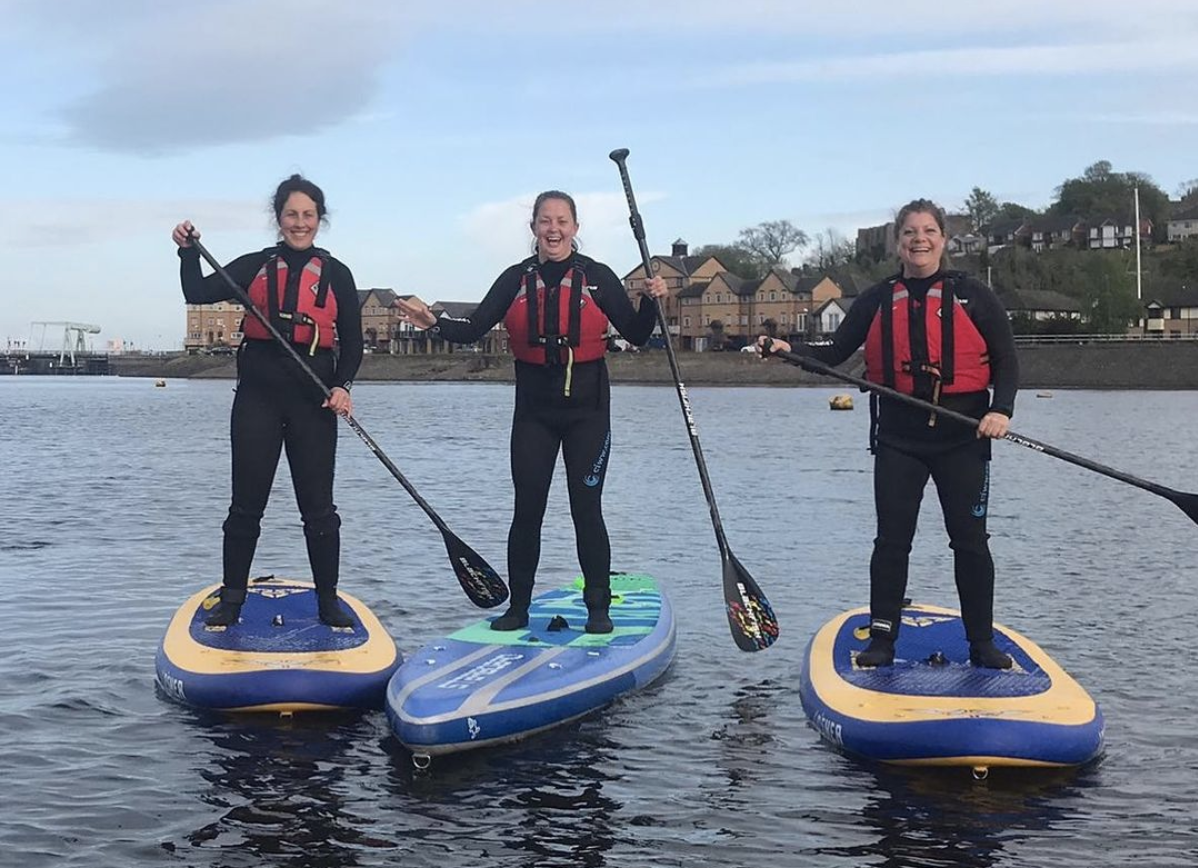 Billed by the Sunday Times as the hottest staycation trend, stand up paddleboarding is gaining increasing popularity with newbies and young people. If you've been longing to revel in some true escapism, got yourself a board in lockdown and could really do with someone to show you the ropes, or have yet to find out what all the fuss is about, then CIWW rules the waves when it comes to paddleboarding in Cardiff. We have all the kit you need to get you started, all you need to remember your towel, spare change for the locker and some sun cream!
SUP + LESSONS
Mastering any paddlesport starts with a professional lesson. Get set for standing with all the skills taught by our friendly and knowledgeable paddlesport experts. Dip your toe in with a 'SUP Taster Session', which will teach you all you need to know to get up and away in two hours. Unlike many of our SUP sessions, SUP Taster Sessions are suitable from 12yrs + so offer a great activity for teens to get involved in.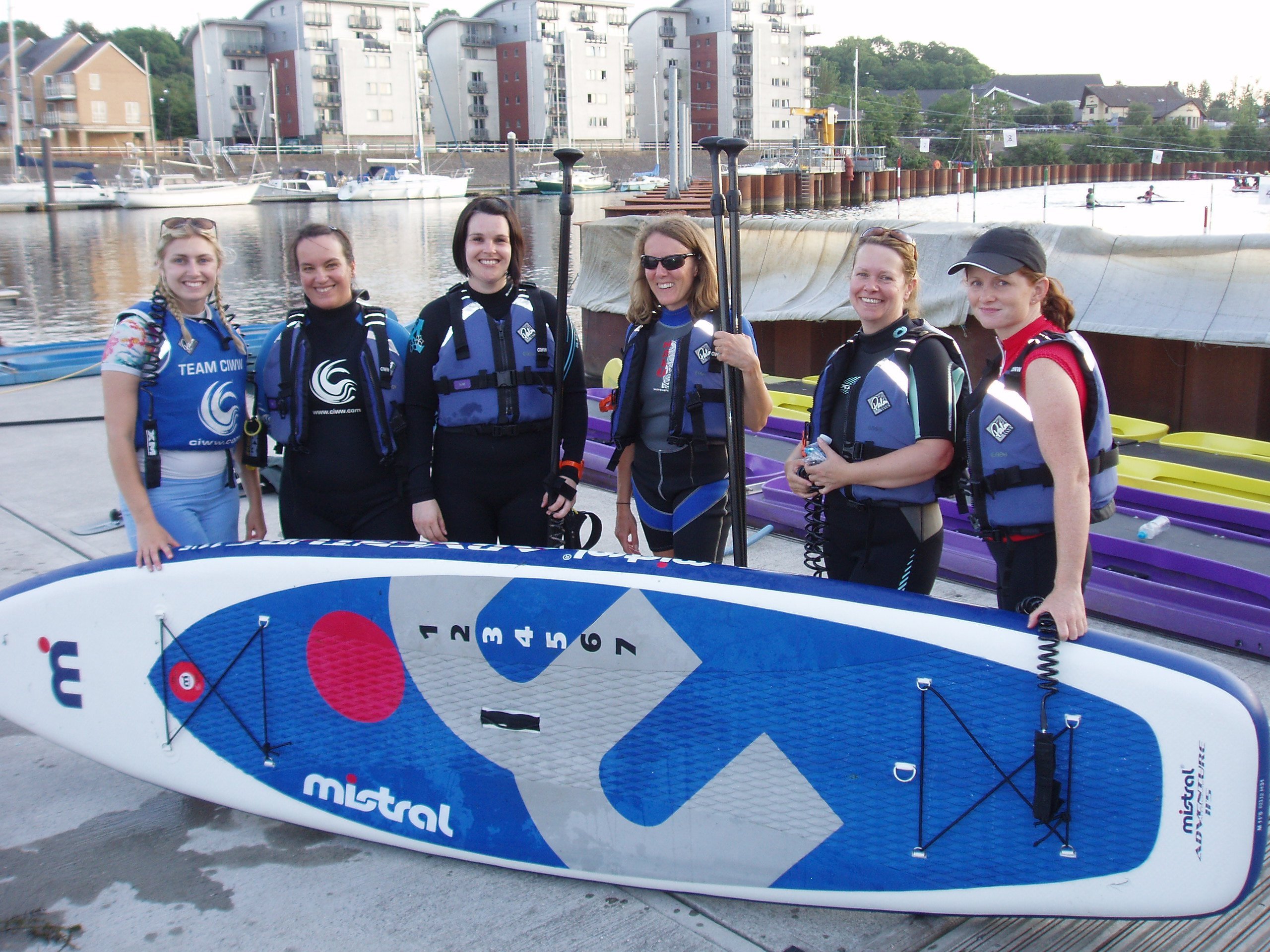 If you're looking for a women-only crowd, then our 4 week 'Ladies Only Introduction To Paddle Boarding Course' is a great follow-on from a 'SUP Taster Session'.
SUP + YOGA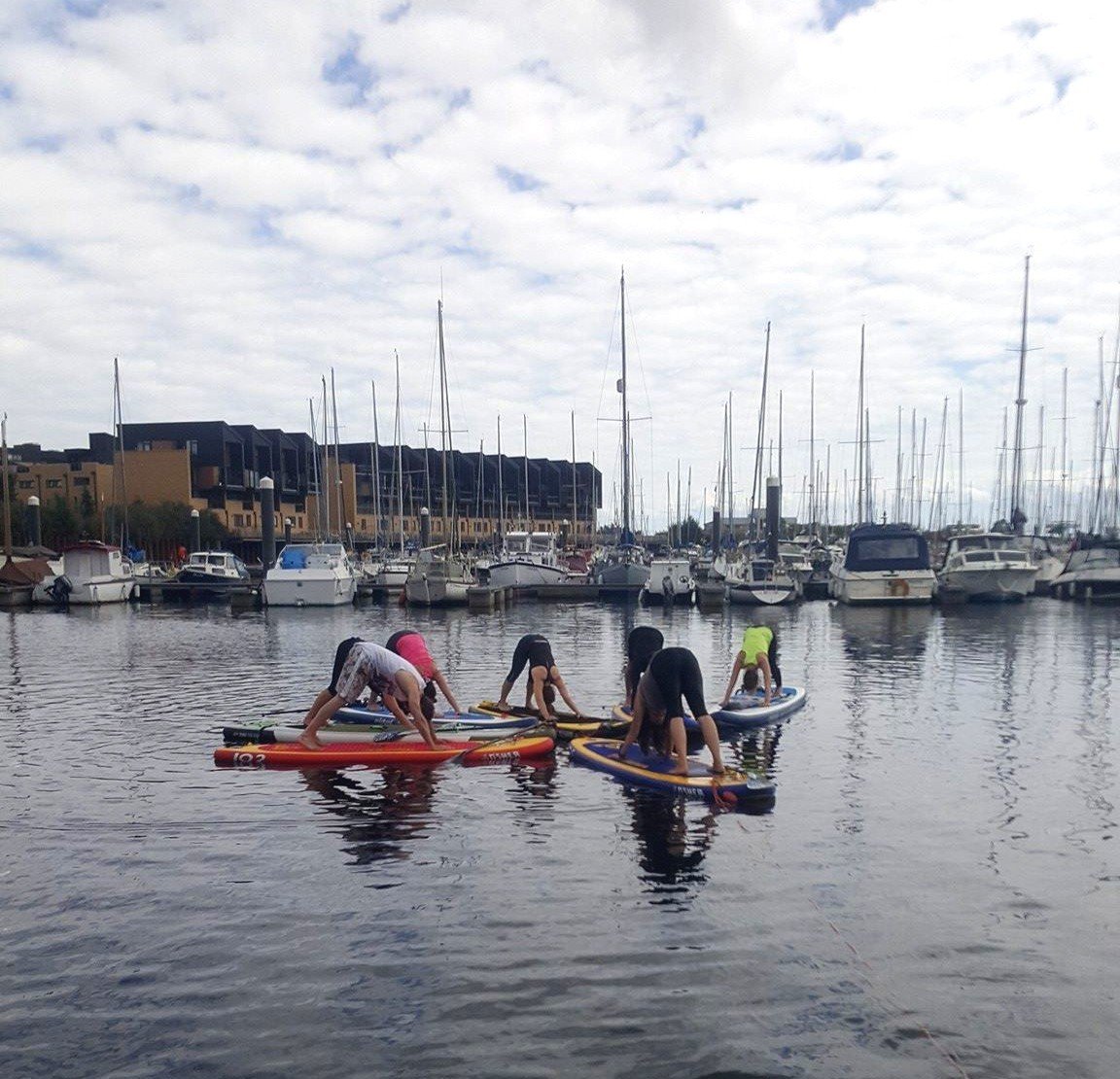 Ok, so we could all do with working on our posture and balance. But if you're a regular yogi, why not mix up your routine and take to the water during a SUP Yoga session with our on-site yoga teacher Ceri? The ultimate summer exercise class that lets you soak in the sunset, breathe in the view and listen to the sluicing tide, all whilst the refreshing sea breeze hits your face. Challenge, strengthen and relax both your body and mind. Each SUP Yoga class is 1.5hrs and takes place at CIWW every Friday evening from 6.30pm.
SUP + SOCIAL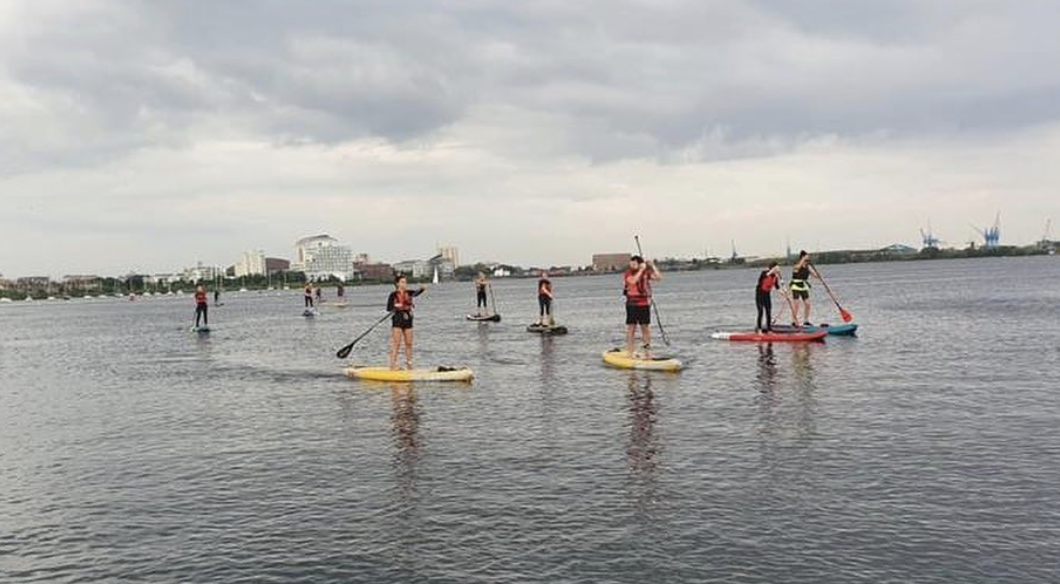 Socialise on the water and SUP to your heart's content with us, every Wednesday from 6pm. 'SUP Social' is our weekly meet, suitable for anyone that has completed our 'Introduction To Stand Up Paddleboarding Course' or 'SUP Taster Session'. One thing's for sure, we all have a love for SUP in common, and nothing beats a leisurely evening paddle along the River Ely or across the Bay, socialising with new found friends!
If you haven't splashed out on a board, then worry not. You can hire a board for each session for a small additional fee. You will however need to bring your own wetsuit and buoyancy aid.
SUP + HIRE
Caught the SUP bug but don't fancy buying your own kit yet? Then we invite you to use ours on our SUP Social! We have SUP boards ready and waiting for you to paddle out and experience the flatwaters of Cardiff Bay and the River Ely.